When can I request a home visiting doctor?
The call centre will book you in for the same day/night when you call:
Weekdays: From 4.00 pm to 8.00 am the next day (evenings and overnights)
Weekends: From 10.00 am Saturday until 8.00 am Monday including the whole Sunday.
Public holidays: 24 hours
The doctors start visiting patients from 6 pm on weekdays, from 12 pm on Saturdays and all day on Sundays and public holidays. It usually takes 1-3 hours for the doctor to drive to your place.
What if it is an emergency and I can't wait?
Call 000 immediately for an ambulance.
What is the cost? Do I need to pay anything?
247 Doctors will generally bulk bill all* consultations through Medicare, you do not need to pay anything out of pocket if you are in our coverage area and:
Registered with Medicare,
Registered with Veterans Affairs,
A Pension card holder,
A Healthcare Card holder,
a Member of our services,
A Resident of age care facilities or
Insured by Medibank, Allianz or NIB.
* Please check our billing policy in Servicing Suburbs
What conditions can you treat?
The doctors are fully equipped to diagnose and treat any urgent problems, conditions, and/or injuries for which you would find necessary to be done.
Also, they can suture lacerations, provide wound care, arrange hospital admission, palliative care, catheterization, incident reports, peg tubemaintenance, verification of death and start medications if required. You should call us during the operation hours when you:
Need acute care and you want to avoid the emergency rooms or
Can't get out of the house, or feel too sick to drive or
Have got a referral from your GP for a planned or routine healthcare service.
The doctors may refer patients to hospital if any further investigation or management is required.
How can I book a home visit?
There are 2 ways to book an appointment for the same day/night:
1. Simply go online to www.247doctor.com.au, in home page or under Patient > Book An Appointment on the top menue, enter the patient's details into patients' appointment book form and submit. Save yourself the cost of a mobile call and possibly waiting on hold. One of our trained, friendly operators will call you back quickly to confirm the request, or
2. Phone 1800 247 477 (1800 247 GPs) or 07 3123 4818. Your call will be triaged by our operator and you will be booked for a home visit. The operator will request the following patient details:
Full name, date of birth and address for the doctor to attend,
2 phone numbers and an emergency contact name and number,
The patients regular GP. Please provide the clinics name and phone number. At the end of the consultation, a clinical record will be given to you or sent to your GP.
All home visits are scheduled according to their urgency. Our focus is to provide you the most timely medical care, so your call will be prioritised. Our operators will stay in touch and contact you when the doctor is on the way, so please stay close to the phone. At any time please do not hesitate to contact us, we are here to help.
What are the qualifications and experience of the home visiting doctors?
The home visiting doctors are fully qualified and often have a few years of emergency experience.
They are registered with the Australian Health Practitioner Regulation Agency (AHPRA), as required by the Medical Board of Australia and have full medical defence (indemnity insurance). They are the very same doctors you would see at a hospital or in a local general practice.
Our medical practice is accredited by the Royal Australian College of General Practitioners Standards and approved by the Commonwealth Department of Health.
What are the benefits of membership?
We have aimed to provide the best possible service to our members. These include but not limited to:
Bulk billing before midnight on every weekday and weekend for 1-3 year(s)
Free basic starter medications and dressings
Quick and easy appointment booking
To use the service as often as medically required.
By becoming a member of 247 Doctor Service you and your family's health care is covered at any time during after hours and public holidays.
By joining this service, generally all home visits during weekdays and weekends are of NO charge* for Medicare and DVA card holders.
You will also receive FREE selected starter packs of medications and dressings when the treatment is medically required and chemists are closed.
*Conditions apply
247 Doctor's membership is ideal for anyone who wants to receive bulk-billed after hours Doctor's house call.
Can I still see my regular GP?
Our doctors do work closely with your regular doctor and hospitals in managing your health conditions. They generally write a letter to your own doctor and usually refer you back to him/her to follow up your health care.
Do you take private pay patients?
Yes. We accept the following insurances for overseas visitors:
Medicare , DVA , ALLIANZ , NIB & MEDIBANK
If patient does not have any of these insurances, we require a $150 for calls before 12 midnight by Visa/MasterCard prior to visit. We will send the receipt to your address on the next working day with which you may be able to claim the consultation fee back from your heath insurance company.
How quickly can a doctor visit?
We are endeavoring to offer a prompt service and patients will be advised at the time of phoning an approximate time of arrival. Home doctor visits can typically be scheduled within 1-3 hours of receiving your call with some exceptions on busy and quiet days.
The doctors usualy give you a phone call when they are close to your home.
Please give them some directions to facilitate finding your place especially at nights.
How often do home doctors come out to visit?
Your health care needs will determine house call frequency. If you are sick and experiencing issues, your condition is not improving despite previous treatments or if your regular doctor requests us to visit you for any reason, our doctors can see you more often. The doctors can even visit you or your patient more than once on a day or night.
Can I see the same doctor on each house call?
We can make effort to send the same doctor to visit you if you wish; however, this may not happen all the times as there are quite a few doctors working for this service in variable shifts and locations and your requested doctor may be away on that particular day or night. But we can make sure that you are informed when he is available for another visit if required.
What Medications can a Home Visiting Doctor prescribe?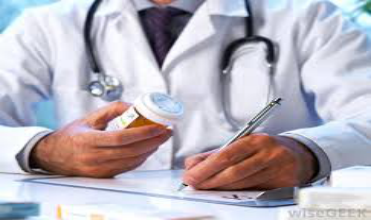 A Home Doctor Service can prescribe most of the commonly prescribed drugs required to treat your urgent medical condition.
Some of the conditions the After Hours doctor can treat include:
Kidney Infections
Bacterial Infections
Asthma
Gastro and Vomiting
Reflux
Neck and Back pain
Respiratory infections
Skin infections and rashes
Eye conditions
Migraine and severe headache
Earache
Many other common conditions
Your condition may require follow up with your regular GP and our Doctors will advise you of this during the consultation.